You are here
Back to top
Moby-Dick (Paperback)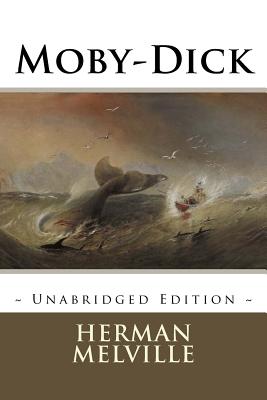 For more information on this item email bookwormtricities@yahoo or Call 509-735-9016
Description
---
EXCEPTIONAL UNABRIDGED EDITION
Read one of the greatest masterpieces of all time in a beautiful edition.
Herman Melville (1819-1891) was an American author and poet from the American Renaissance period. Melville's writing draws on his exploration of literature and philosophy, and his own experience at sea as a common sailor aboard the whaler Acushnet in 1841-42.
Narrated by the observant sailor Ishmael, "Moby-Dick, or The Whale" is the story of the obsessive quest of Ahab, captain of the whaler Pequod, for revenge on Moby Dick, an elusive and dreadful white whale which on a previous voyage destroyed Ahab's ship and severed his leg at the knee.
On its surface, this masterpiece is a vivid documentary of life aboard a 19th century whaler, a virtual encyclopedia of whales and whaling. But as the quest for the whale becomes increasingly perilous, the tale works on allegorical levels, likening the whale to human greed, moral consequence, good, evil, and life itself.
The novel was scorned by critics upon its publication in 1851, partially because whaling and maritime adventuring were no longer of topical interest to the American public - the Gold Rush had shifted focus to the West. But its reputation as a Great American Novel of unquestionably epic proportions grew during the 20th century.
Moby-Dick is one of the greatest works of imaginations in literary history, doubtless the greatest book of the sea ever written.
Find the other "Great American Novels" in a beautiful book series by the editor Atlantic Editions:
The Last of the Mohicans, by James Fenimore Cooper
The Scarlet Letter, by Nathaniel Hawthorne
Uncle Tom's Cabin, by Harriet Beecher Stowe
The Adventures of Tom Sawyer and Huckleberry Finn, by Mark Twain